The Clinical Results
Here's what the Neodermyl®
clinical tests

show9,10:
Revitalizes aged fibroblasts
Reactivates collagen I, III and elastin synthesis in a fast and sustainable way.
Visible

results in only 2 weeks:

skin is firmer, more supple, and deep wrinkles disappear.

1
2
3
4
These are big claims, but is there data to support any of this?...
The answer is YES!
There's been a clinical study (2013) done on Neodermyl® that confirms stimulation of fibroblasts and synthesis of collagen. The test showed the following improvements9,11:
1

Wrinkles depth reduced

by about -15%

2Skin elasticity and

firmness increased

by about +11%

3

Biological age of skin

(anisotropy index) was boosted by +12%

4Skin's

collagen density

and alignment increased by about +6%
The
"Needle-Free"

Collagen & Elastin Filler
Twice The Results, In HALF The Time!...
Interestingly, the clinical study assessment of collagen production (which was calculated from measurements of skin dermal thickness) is the basis for the "needle free collagen and elastin filler" claim.
According to scientific papers, injections with hyaluronic acid improve dermal thickness by about 3.5% after 1 month. Neodermyl® on the other hand, increased thickness by almost 6% in 15 days. That's twice the results, in half the time!
Neodermyl®

6% increased in 15 days

Hyaluronic Acid

3,5% increased in 30 days
dermal thickness
Neodermyl®
2x
Better Results
in half the time!
Hyaluronic Acid

3,5% increased dermal thickness in 30 days

Neodermyl®

6% increased dermal thickness in 15 days
Of course, this doesn't mean that Neodermyl® is guaranteed to make your skin look as good as if you used an injectable filler. Botox and fillers are instant, SHORT-TERM results (but usually with long-term negative side-effects).
However, when you use the ReVitaSure™ "Neo Hydrate Gold" with Neodermyl®
You will NOT have any of the negative side-effects of Botox or fillers.

You'll see and feel progressive improvements with continued use (which is the OPPOSITE of Botox and fillers).

You'll save both time and money.
Results In Only 15 Days!
Of course, not everyone sees results within 15 days, as shown in the clinical study. However, many people do see real benefits in only 30 days and progressive improvements with continued use.
Before

After

96.8%

of users

showed improvements in the appearance of crow's feet9,11
87.5%

of users

showed improvements in the appearance of crow's feet9,11

Before

After
Hyaluronic Acid
Replacing moisture lost due to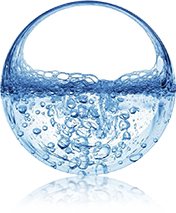 aging and hormonal changes is a prime reason why people use face creams. Most commercial face creams are oil-based and work by blocking the release of water from the skin.
That's fine if you're young and your hormones naturally has moisture in your skin to begin with.
Unfortunately, as we get older and our hormones change, cannot rely on oil-based preparations to block the release of moisture. That is because aging skin loses the ability to attract and hold moisture in the first place and fundamentally becomes dehydrated.12
The addition of Hyaluronic acid helps hydrate and protects your skin, producing younger, healthier, softer-looking skin. It is excellent for all skin types, particularly beneficial for mature, delicate or dry skin.
Hyaluronic acid both hydrates your skin AND it also helps reduce water loss.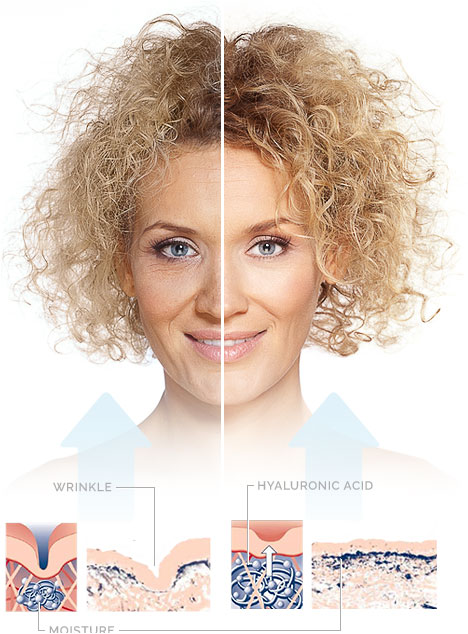 Dry Skin

lacking hyaluronic acid, skin is dry, rough and lacks elasticity

Healthy Skin

sufficient hyaluronic acid, skin is evenly toned, hydrated and elastic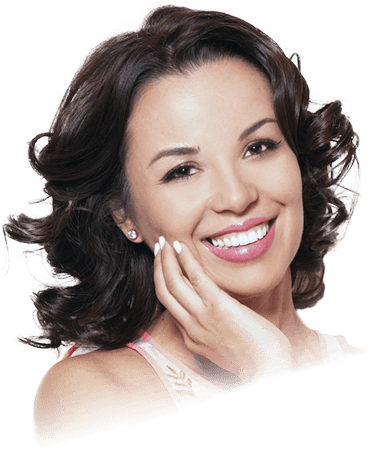 Hyaluronic Acid Benefits
Absorbs up to 1000x its weight in water

Increases skin hydration up to 90%

Reduces fine lines and wrinkles

Decrease in appearance of dark circles

Promotes collagen and firmer skin

Naturally found in the skin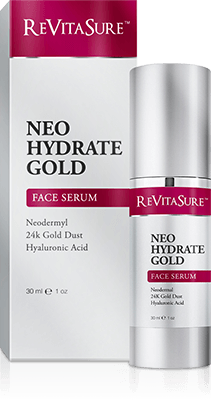 24k Gold Dust
Now this might sound silly to some people, but we've also utilized 24-karat gold dust ($780 per oz) in our ReVitaSure™ "Neo Hydrate Gold" formula (hence the name "Gold").
This is because the gold will safely disappear on your skin's surface to instantly reflect light and give your skin a youthful glow. The tiny gold "dust" particles work by protecting your skin against fine lines and discoloration.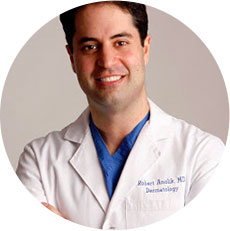 "There are not enough studies yet on the cosmetic use of gold, however, we can't deny the positive feedback from users. And this could be because of the anti-inflammatory properties, which can dramatically reduce the breakdown of collagen and elastin, which causes wrinkles and loss of firmness."
dermatologist Dr. Rob AnDolik.

"One of the main benefits of using gold dust is that it helps other ingredients penetrate the dermis and thus, it's best utilized with a combination of other skin-healing ingredients,
Dr. Judith Whites
The Correct Combination
As you know, there are dozens of ingredients and products that all claim to make you "look younger" and "erase wrinkles". Unfortunately, 99% of them never work and are a waste of your money. This is because very few compounds have any clinical studies backing them up. Let alone REAL LIFE proof!...
I didn't randomly pick these 3 ingredients. I had a specific goal and selected 3 specific ingredients that work synergistically together to deliver effective, safe and tested results for you.
The proven combination of patented Neodermyl® with Hyaluronic Acid — two scientifically researched and clinically proven compounds — help support younger skin by reversing wrinkles, improving collagen synthesis and dramatically improving skin hydration.
With the added add "instant youthful glow" of 24-karat gold dust, you have the perfect combination of proven ingredients, that delivery fast results and long-term safety!